Garage Door Opener
Back To Our Services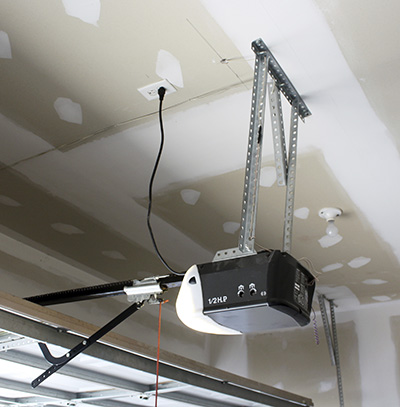 You rely on your garage door opener more than you might think. Most people take for granted how convenient a properly working opener is until their no longer works for them. If you run into a problem with your garage door, we can provide you with the assistance you need to make sure the system get running again. With years of expertise and dedication to our name, we are the perfect team for your repair needs.
Our Brands
You can tell how good a garage door company is by the companies they work with. Brand named openers are signs of high quality service. We are proud to work with all of the following names in garage doors because of our reliability and commitment to the business:
Sears
Craftsman
Marantec
Chamberlain
Genie
Liftmaster
There are other doors that we can service as well, but those are the ones that we recommend the most. The will last the longest and should do a good job at keeping your property protected.
Our Services
We service plenty of types of garage door openers. You can have a chain drive, screw drive, or belt drive system, and we will be able to repair or replace it as need be. If you are looking for a new door, we can provide you with different options so you can see which ones will work best for you. Screw drive systems are great for people on a budget, but they are not as efficient as chain drives. Chain drives can be noisy though, so if you want the best of the best, you need a belt. You will see those kinds of options when you start to work with us though.
Our Pride
We take pride in making sure that every garage door opener we work with is in the best working condition possible. We service openers at all hours of the day and night, and we can usually provide you with same day repairs if you need them. We offer emergency replacement and repair services, and we are always looking for new ways to improve our company. Work with us and you will be assured good service time and time again. Try to contact us when you need the help and we will see what we may be able to do for you.